Movies are where we live our dreams. And the sound is the platform on which those movies are based on. Even silent movies cannot do without adding sound effects. But some movies overdo the soundtracks, which gets extremely frustrating at times.
To make matters worse, in some movies or videos, the background music varies constantly and the dialogues are drained in those loud sounds. If you have ever experienced the irritation of constantly having to change the volume in your media player due to inaudible dialogues or sudden increase in sound during an action scene, welcome to the club.
VLC, a universally acclaimed video player, can do a lot of cool things like going through frame by frame in VLC, playing youtube playlists, etc. In fact, it has just the right solution to fix movies with loud action and quiet dialogues using VLC compression tool. Here I list all the steps on how to enable compression tool in VLC media player to fix movies with loud action and quiet dialogue sounds.
Enable Compression Tool in VLC
1. Open the VLC media player.
2. Go to "Tools" and click on "Effects and Filters"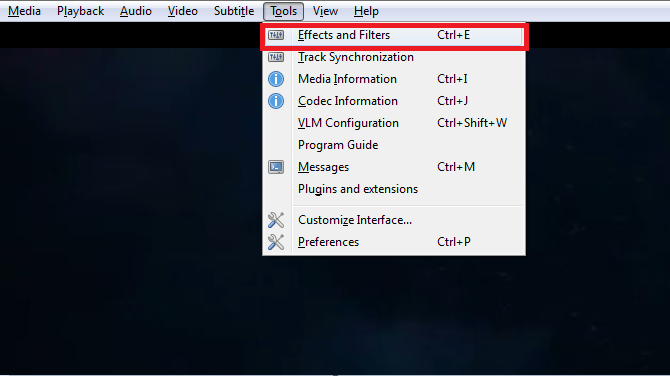 3. The above will open the "Adjustments and Effects" window.
4. Go to "Compressor" tab and select the "Enable" checkbox. This will enable the dynamic range compressor function of VLC player.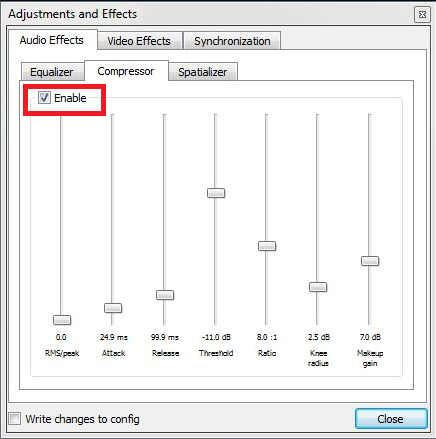 5. Here in this window, a default preset setting is already available. You can keep the same setting if it solves your problem. If not, you can continue the steps below.
6. Without changing the speaker volume, find a quiet scene in the movie, and slowly raise the "Makeup gain" slider till you are comfortable with the dialogue sound.
7. Turn up the "Ratio" slider to the top.
8. Now find an action scene where the sound is too loud. Lower the "Threshold" slider till the sound comes down to a normal level.
9. Lastly, keep the "Attack" slider to about 50ms, and the "Release" slider to about 300ms. With this setting, VLC media player will automatically change the volume when it gets too loud or when the quite dialogs are at inaudible levels.
You are done with the settings for now. The good thing is that you can always tweak and tune the above settings to meet your needs on different videos. From now on, you can enjoy your movie without worrying about the sound variation or waking up your neighbor when that amazing action scene comes up. Let us know if this guide was useful to you in the comments section below.