YouTube Dark Mode – Recently, YouTube is trying a new design to get it in line with other Google services that use the Material Design. The material design offers simplicity, consistency, and beauty. To make things even better, the new design is built on a new faster and secure framework called "Polymer."
As part of the new design language, you can have a new dark YouTube theme. The good thing about the YouTube dark theme is that it turns all the light surfaces of the page dark. Since all the light surfaces are dark, it is very pleasant on your eye and very ideal for night watching. So, if you are dark theme lover, then you should definitely try out the new YouTube dark theme.
However, it is not enabled by default. In case you are wondering, here's how to enable YouTube dark mode in simple steps.
Enable YouTube Dark Mode
Enabling dark YouTube theme is nothing hard. Before you can enable the YouTube dark mode, you need to first enable the new YouTube design.
1. Since the new design is still in testing stage, you can try it out by opening this web page and clicking on the button "Try It Now."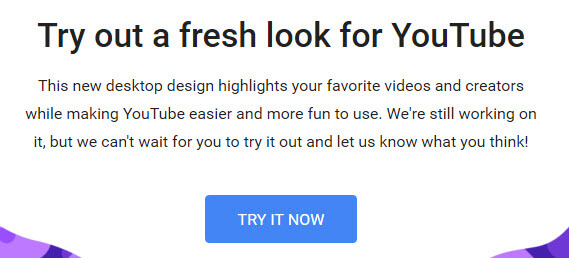 2. The above action will apply the new material design. Go to YouTube page and you should see the new material design theme applied to your YouTube page.
3. Now, click on your account icon appearing on the upper right corner. This action will show you additional options. Here, click on the option "Dark Theme: Off."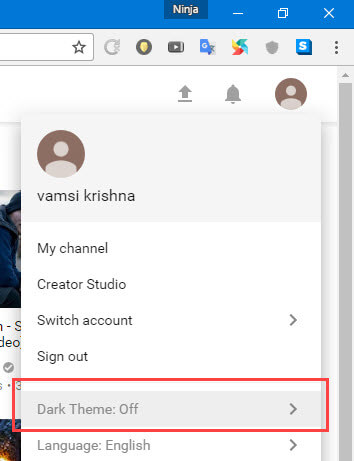 4. This will show the Dark Theme menu. Here, toggle the button next to "Activate Dark Theme."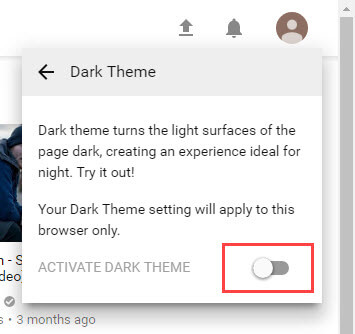 5. That's all there is to do. As soon as you toggle the button, the YouTube dark mode will be enabled.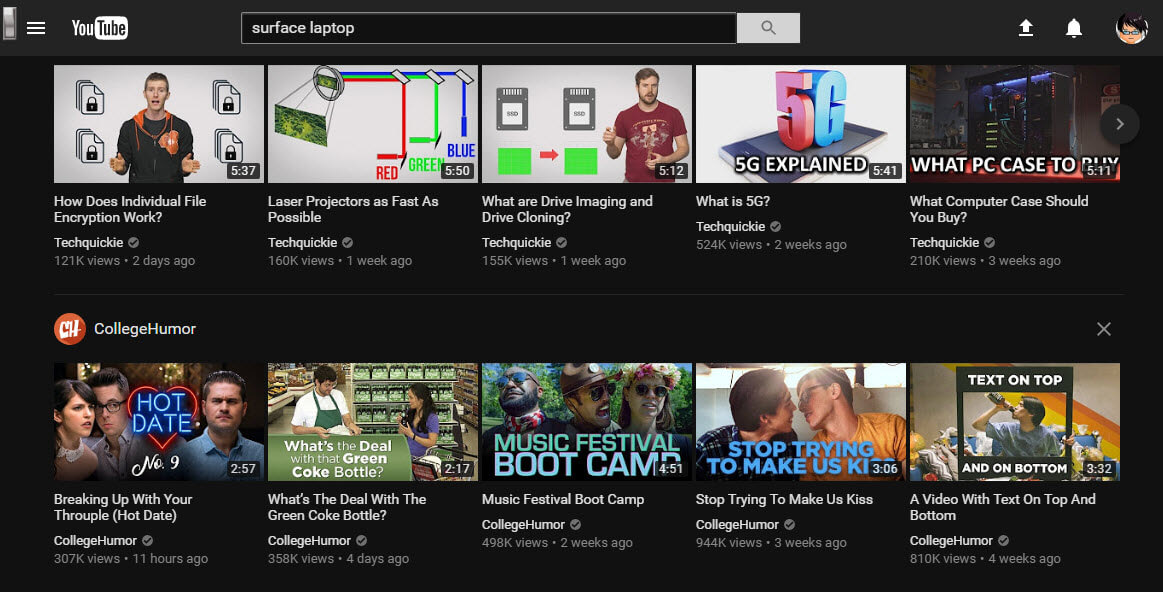 If you ever want to revert back, simply toggle the switch again and the YouTube dark mode will be disabled.
So, what do you think about the new YouTube dark theme? Do you like it? Do you want any to be added or modified to the dark YouTube theme? Share your thoughts and experiences about the new YouTube dark mode in the comments form below.