The latest firefox release is all the rage now with its new revamped Australis User Interface. Being minimal and eye candy aside, many firefox users are complaining for lack of old features like add-on bar, firefox button, etc (Yep, folks at reddit are getting mad about this).
Which made us to share about the all good Classic Theme Restorer add-on which can restore classic theme in firefox with all the good ol' features. Being that aside, Firefox 29 has featured an interesting hidden secret Unicorn easter egg in firefox. So without further ado, let's see how you can reveal the secret of this hidden easter egg.
Secret Unicorn Easter Egg In Firefox
Note: If you need some visual then watch the GIF animation below.
1. To reveal the hidden secret unicorn easter egg in firefox, Just follow the steps and you can enjoy it. First off, launch your firefox browser and click on that menu icon on top-right side.
2. This will open up the firefox menu, here click on +Customize button to open firefox customization menu.
3. Now drag out all the buttons inside the menu including the Zoom and Cut, Copy, Paste buttons. Once you are done dragging out, exit the customization by clicking on Exit Customize button or by pressing the ESC button on your keyboard.
4. Now to see your hidden secret unicorn easter egg in firefox, open up the firefox menu by clicking on the menu button. Tada, you can now see your flying unicorn easter egg. To make it more beautiful, full it will colors by hovering your mouse on the Unicorn.
5. To remove the easter egg, Just restore all your buttons and you are good to go. To make it simple and visual, I've made a simple animated gif of the whole process – be advised, the gif is a little over 1MB and may take some time to load depending on your internet connection speed.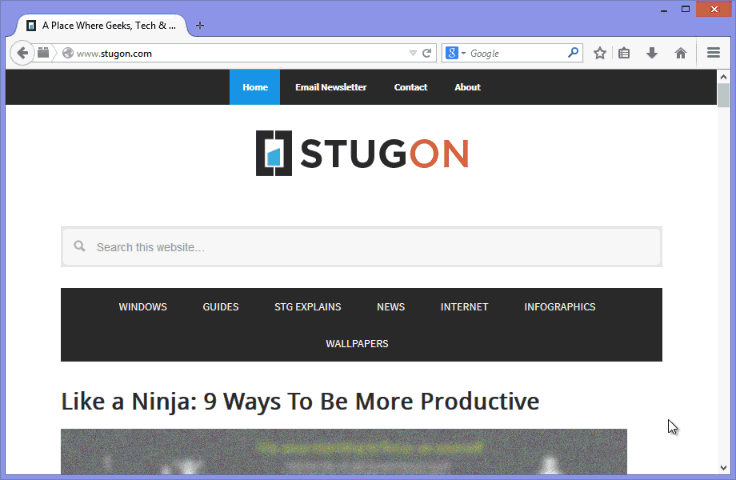 Hope that helps and do share your thoughts on the flying secret unicorn easter egg in firefox.