Mobile theft is a major reason of grievance in today's world. From stealing private information like contact numbers, messages to media like images and videos, information privacy has become the number one priority for everyone. In fact, if you are using android then privacy is one of the main concern and you need to hide SMS on android.
That being said, even though instant messaging apps like WhatsApp, Facebook Messenger, Skype, etc.., are becoming quite popular, we still use SMS or text messaging for some of our important communications like banking and other stuff.
Considering the importance of SMS on your android device, you don't want those text messages to fall in wrong hands or don't want people to snoop around. To do that, you can simply hide SMS on android. In case you are wondering, here is how to hide SMS on android.
Hide SMS on Android
Unfortunately, there is no built-in option in android to hide SMS or text messages. However, there are lots of apps in the market which claim to ensure the safety of your data on your android device by hiding text messages on android. We have cherry picked two such apps which will help you hide SMS on android.
Also read: how to send and check SMS on android from PC
1. Hide SMS on Android – Using Vault-Hide
Using Vault – Hide you can easily hide SMS on Android. Moreover, you can also hide email messages, photos, videos, and contacts along with the text messages.
This app allows users to create private contacts, whose messages and call logs will be hidden from the regular logs. Moreover, the app will also hide all incoming messages, alerts, and text messages from these private contacts by default.
To start off, download the app, install it and then open it from the menu.
Here you will need to create a numeric PIN (3-15 digits) and confirm it on the next screen.
Set up your email account to get your PIN through email if you ever forget the pin in future.
There are tabs for different kind of media like photos, videos, SMS and contacts. You can tap on each of the tabs to protect the information you wish to hide from prying eyes.
Tap on SMS and Contacts tab to hide SMS on android.
The good thing about the app is that you can import messages to make them private in the same tab.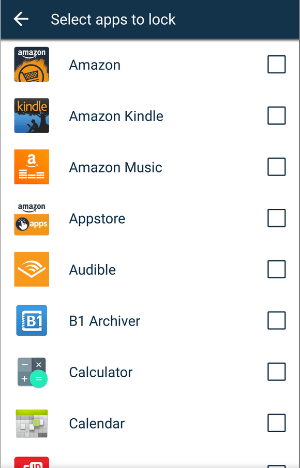 Also, you can enable the Messenger plug-in. This will ensure that private messages which you have selected won't be displayed in your default SMS application or even in the notification bar.
That's all there is to do and it is that simple to hide SMS on android.
2. Hide SMS on Android – Using Message Locker (SMS Lock)
Using Message Locker you can easily hide SMS on android with just a few clicks. Well, not hide per say but you can lock the access with a pin.
Not only you can hide SMS on android but you can also hide or lock email messages and your media like photos. Just download the app from Play Store and follow the below instructions to hide text messages on android using Message Locker app.
After opening the app, create a numeric pin (4-8 digits) and confirm it again in the next screen. Note that you also have the option of entering a pattern instead of a numeric PIN. You can do this through the settings option.
Then it will ask you to enter a recovery email ID. This comes in handy in case you forget your PIN code. Just enter it to continue.
Now, the app will search through your phone and display a list of messaging apps like SMS and email.
Just select the apps which you want to lock out or hide.
That's all there is to do, the apps which are locked using this method will now require the PIN which you entered earlier each time it is opened.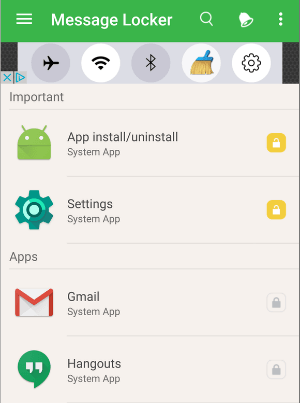 Hope this guide helped you and do comment below sharing your thoughts and experiences about using the above app to quickly hide text messages on Android. If you think I've missed your favorite app to hide SMS on android then do share it in the comments section below.