In the next few months, almost all the major brands like Dell and HP are releasing their Mixed Reality headsets. The good thing about these mixed reality headsets is that they are less expensive and are less demanding in terms of system resources.
Since mixed reality demands fewer resources (at least on paper), are you curious whether your PC is ready for Mixed Reality? Thankfully, Microsoft has created a simple app that scans your system and tells you whether your system is ready or not. So, here's how you can do Windows mixed reality check so that you can be sure before buying the mixed reality headsets.
Check If Your PC Is Ready for Mixed Reality
Before proceeding, Microsoft has a dedicated page where it lists the minimum requirements for a PC to run mixed reality applications. Go ahead and check it out before using the app to determine mixed reality compatibility.
1. Once you've done that, download and install the official Windows Mixed Reality PC Check app from Windows Store. To install this app, you should be running Windows 10 with Anniversary update or above.
2. After installing, launch the app by click on the "Launch" button or by searching for the app in the Start menu.
3. In the app, agree to the terms and conditions by clicking on the link "I Agree."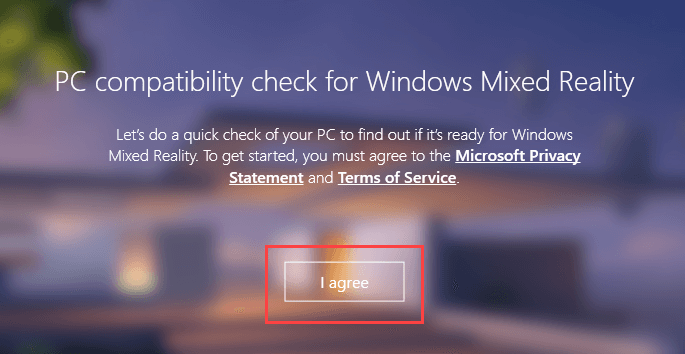 4. As soon as you click on the button, the mixed reality check app will scan your system and shows whether your PC is ready for mixed reality or not.
If your PC is ready for mixed reality, it will show something like this.
If your PC has some problems that can be easily fixed then those items will show with a caution icon next to them. If you fix those issues, your PC is ready for mixed reality.
If your PC is missing something or is just not ready for mixed reality then you see something like this. If you see this then you need to upgrade your system in order to enjoy mixed reality.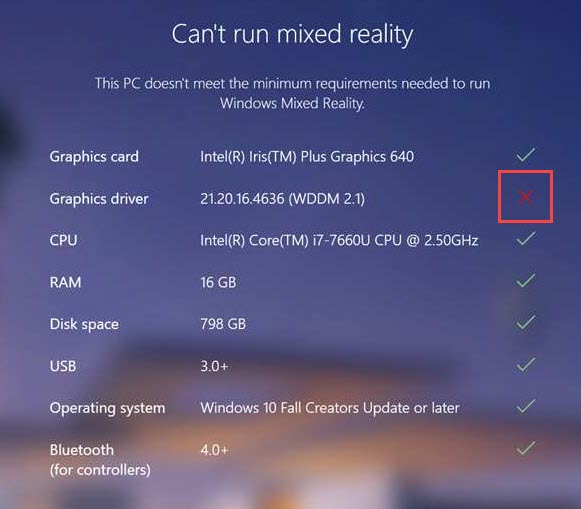 That's all there is to do and it is that simple to check if your PC is ready for Mixed Reality. Also, do remember that mixed reality hardware checklist while you are upgrading your system.
Do comment below sharing your thoughts and experience about using the above app for Windows Mixed Reality PC check.