Jio did make a lot of things good. And, still forcing other telecom companies to make their 4G tariff rates as consumer friendly as possible. In an attempt to counter the Reliance Jio's free plans with unlimited calls and free data, most telecom operators are biting their tongues and lowering their tariff charges.
Airtel to Offer Free 4G Data for One Year
The latest was from the India's biggest telecom operator Airtel. Starting from today. ie, from Wednesday 4th January 2017, any new Airtel customer, including existing prepaid and postpaid plans and users who are upgrading to 4G will get 3GB free 4G data per month. The offer ends on 31st December 2017, which simply means that you are quick enough, you can get free 3GB data for 12 months from Airtel.
The total worth of the data provided by Airtel for the entire 12 months amounts to ₹9000 per customer.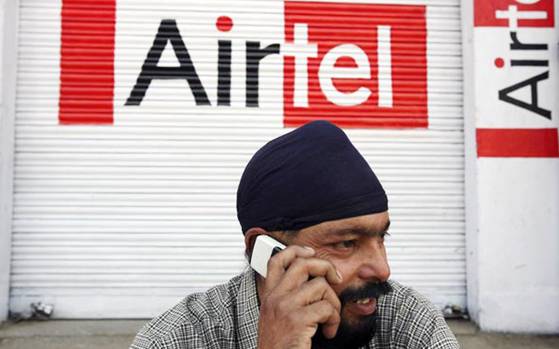 In a statement, Bharathi Airtel spokesperson said:
Customers will get free 3GB data every month till December 31, 2017 with select prepaid and postpaid packs under this offer. This free data benefit will be over and above the pack or plan benefits.
Moreover, the good thing about this offer is that it is available across India.
In case you don't know, this new free 4G data by Airtel is over and above the existing tariff plans like 1GB 4G data for ₹354 and unlimited calling to any network in India.
Additionally, any customer switching to Airtel 4G gets 4GB data along with free calls in India. i.e, free local and STD calls.
If you are a postpaid Airtel customer then you can also avail the Airtel free 4GB data offer along with your regular Infinity plan. For instance, the ₹549 Infinity plan gets you 6GB 4G data (3GB with the Infinity plan and 3GB free Airtel 4G data). Similarly, you will get 8GB 4G data (5GB + 3GB) on ₹799 Infinity plan.
Finally, thanks to Jio and its aggressive plans and promotions, biggest players in the Indian telecom like BSNL, Idea, Airtel, Vodafone, etc.., are coming out of woodworks with better, affordable, and sensible tariff plans. Thanks to this, the access to the internet is more affordable in India than ever.
So, what you think? Does the new Airtel free 3GB 4G data per month get you excited? Does it make you switch or upgrade to Airtel 4G? Do share your thoughts and experiences in the comments section below. I love to hear from you guys.