Everybody wants a piece of cloud storage, and there are lots of free and reliable services out there with awesome features and stability. Among them, Dropbox and Google Drive are all the hype and are also the most used cloud storage services for both home & business purposes.
There is no denial that these two storage services are pretty awesome & useful on their own grounds, But this Dropbox vs Google Drive Face-off helps dumbstruck users to choose the right platform for their daily usage.
For this face-off, we have taken eight categories to compare each other, and the winner of each categories gets a point. At the end, we'll add up all the points for each cloud storage service, and the one with highest points is the winner of last storage standing face-off. So, Lets begin the comparison of Dropbox vs Google Drive.
Dropbox vs Google Drive
Free Storage
Free storage is the main thing that any user thinks off when it comes to cloud storage services. Said that, Dropbox and Google Drive both provide the users with definitive amount of free space…
Dropbox – 2GB of free space [can be increased via referrals].
Google Drive – 15GB.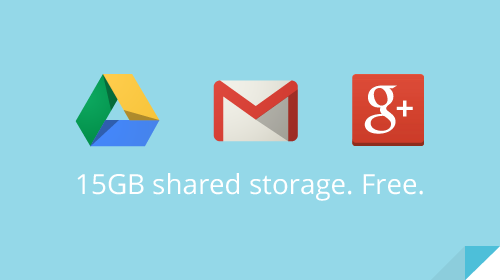 Now, even though Dropbox initially offers only 2GB of free space it can be increased up to 16GB via referrals and other tasks. But Google Drive doesn't offer any referral scheme and the space 15GB is shared between Google Drive, Gmail and Google+ Photos. Considering the fact that Dropbox initially provides only 2GB of space, the winner is Google Drive.
Points:
Dropbox: 0.
Google Drive:  1.
Paid Storage
If you end up exhausting all your free space or if you want more space then there is no way, but to pay for the extra storage. Both Dropbox and Google Drive offer a wide variety of plans which provide other extra features along with increased storage space. All these upgrade options come with team collaborations, advanced sharing features, etc. Below is the sneak peek of paid plans…
Dropbox – 100GB [$9.99 per month], 200GB [$19.99 per month], 500GB [$49.99 per month] & Business plan which offers as much space as you want.
Google Drive – GD offers much more flexible plans ranging from  100GB [$4.99 per month] to 16TB [$799.99 per month].
Update: Google has made changes in their pricing structure. From now on you can get 100GB for just 1.99 per month, W.E.F 14th Mar 2014. Google Drive Pricing Update
Snippet added on: 14th Mar.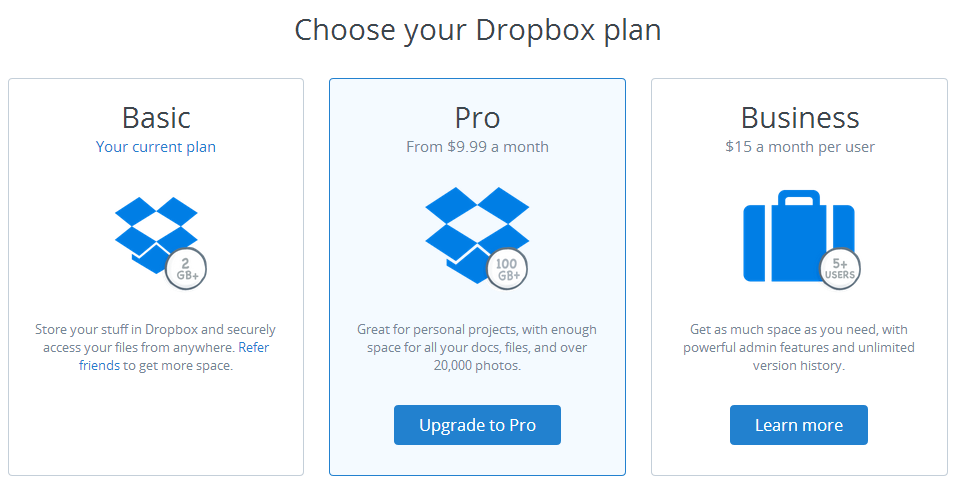 Points:
Dropbox: 1
Google Drive: 1
Security
It's a known fact that Dropbox is the big daddy in cloud storage services which offers pretty tight security using two-step verification method, other modern encryption algorithms, back up's and dedicated security team with lots of experience.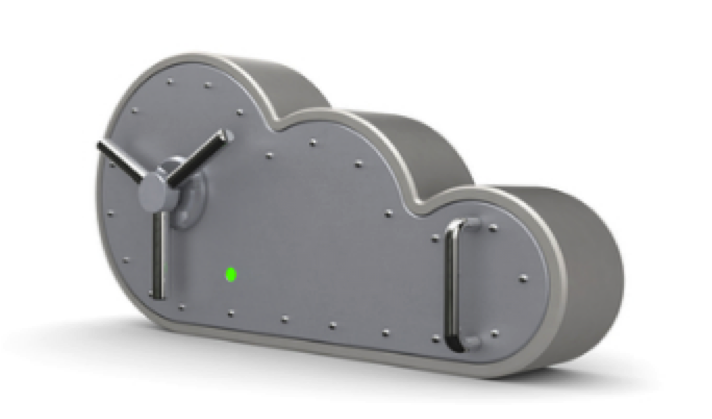 Said that, We cannot under-estimate Google as they are the giants with a duty to protect lots of users personal data, and I'm pretty sure that they provide the same security for Google Drive [Google offers two-step authentication from ages].
Points
Dropbox: 1
Google Dive: 1
Offline Access
To be simple, As long as you have Dropbox app installed on your devices you can easily access your files offline by syncing them as you want. Google Drive works the same way and both Google Drive and Dropbox apps supports multiple platforms.
Dropbox App Support: Windows, Mac, Linux, Android, iPhone, iPad, Kindle Fire and Black Berry.
Google Drive App Support: Windows, Mac, Android, iPhone & iPad.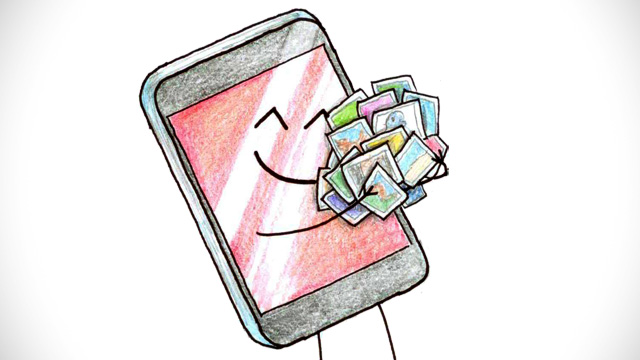 Considering the fact that Google Drive doesn't support other platforms like Linux and the lack of in-app features like easy sharing, the winner is Dropbox.
Points
Dropbox: 1.
Google Drive: 0.
Support for File Types
Both Dropbox and Google Drive support wide variety of file types so that you can view the files directly in your browser without downloading them into your PC. Below are the links from where you can know more about file type support of both services.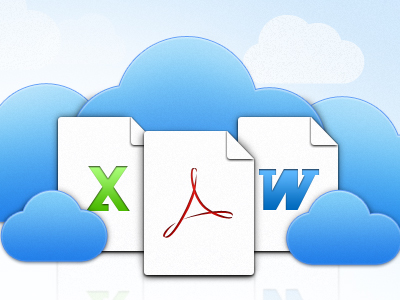 Considering the fact the both the services support wide range of file types, Its a tie.
Points
Dropbox: 1.
Google Drive: 1.
Recovery of Deleted Files
Accidental deletion is almost common for everyone and cloud storage is no exception. Said that, you can easily recover any deleted file in Dropbox or Google Drive with in 30 days time period.
Like in your regular operating system, all the deleted files in Google Drive or Dropbox go to Trash folder from which you can recover the files. If you permanently delete fils from the Trash folder then the files are irrecoverable and are lost permanently. Along with recovery option, Both the services offer folder or file versions which tracks each and every change you make to those particular files or folder.
Points
Dropbox: 1.
Google Drive: 1.
Search Function
If you are like me who dumps all the files and folders in cloud storage services then you will know the use of search function. It will help you easily locate your files and folders no matter how deep they are buried.
Being a search engine giant , Google Drive has pretty useful search function which helps you find files, But Dropbox didn't have a feature like that which means, you must manually dig to find the files you need.
Points
Dropbox: 0.
Google Drive: 1.
Support
If there is anything that Google has problems, then it surely is with its support team, I mean there is no way a free user can get help from their support team directly. The same is true for Google Drive, If you are a free user then you have no other option but to use the FAQ section or Google forums to get your doubts cleared. However, If you pay for the service, then you are eligible for the Phone Support.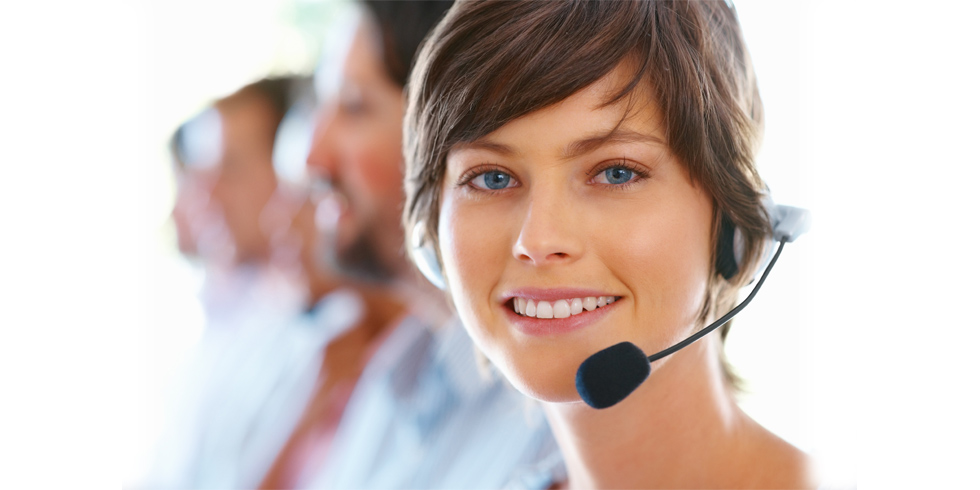 But with Dropbox, If you didn't find your answer in the FAQ or with forum then can simply email your question to Dropbox support team, who will respond to you with in 2 – 3 business days. However, paid user will get priority email & phone support.
Points
Dropbox: 1.
Google Drive: 0.
Conclusion
It's really a fun to compare two giant cloud storage services which provide much similar features and feel. But it's a great fight and the results are as below:
Dropbox: 0+1+1+1+1+1+0+1 = 6 points.
Google Drive: 1+1+1+0+1+1+1+0 = 6 points.
From the above results you can see that both Google Drive and Dropbox provides what users want, and both of 'em are pretty similar to each other and promising for users. Said that, I personally love to use Dropbox for its simplicity and elegance, So which cloud storage service are you using? Do we miss anything? Share you thoughts via comments.