Notifications alerts are a great way to get a quick glance at what is happening. But when you are working or doing something this busy, these notification alerts can be a little annoying and may even distract you from your actual work. Moreover, not all of us are fond of the random notification alerts. Fortunately, OS X has built-in options to activate Do not Disturb mode for all notifications. So, if you ever want to disable all notification alerts on Mac, here is how to do it the easy way.
Disable Notifications Alerts on Mac
Disabling notification alerts on Mac is pretty easy and straightforward, thanks to the "Do not Disturb" options. To start off, click on the Apple icon appearing in the top-left corner and then select the option "System Preferences."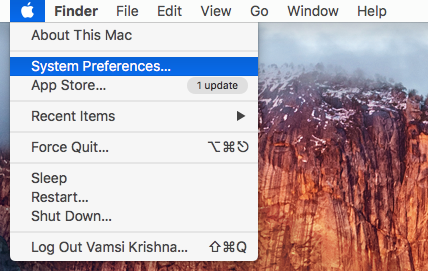 The above action will open the System Preferences window. Here, find and select the option "Notifications."

Here in the Notification window, select the option "Do not Disturb" from the left pane, and then select the checkbox "From" under "Turn on Do not Disturb." Now enter the time from when to when the notification alerts should be disabled.
For instance, I typical work from 9 A.M to 5 P.M. So, I've I've entered the same in the "From" and "To" fields.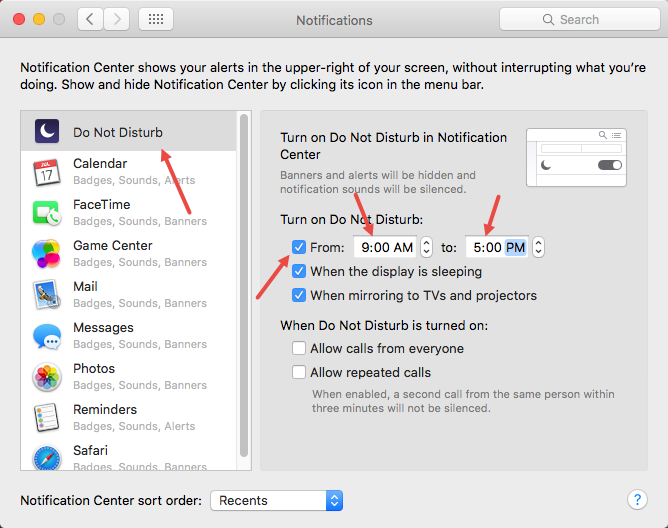 If you want the notification alerts to be completely disabled (sort of) then enter the time in the "To" field really close to whatever time you've entered in the "From" field. i.e, if you've entered the time in "From" field as 09.00 AM, then enter the time in "To" field as 08:59 AM. That way, the notification alerts won't disturb you all day long.
That's all there is to do and it is that simple to turn off or disable notification alerts in Mac. Do comment below sharing your thoughts and experiences about using the above method to disable notification alerts in Mac when required.